International Paper Completes Sale of Ownership Interest in Ilim Joint Venture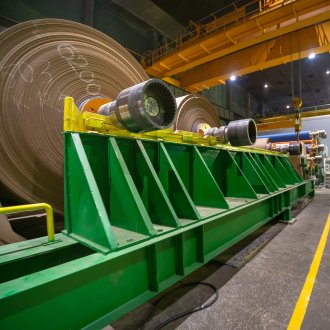 Sept. 18, 2023 - International Paper today announced that it has completed the sale of its 50% interest in Ilim SA, the holding company for its Ilim joint venture (JV), to its JV partners for $484MM (USD) in cash.
In addition, the Company completed the sale of its outstanding shares in JSC Ilim Group to its JV partners for $24MM (USD) in cash and is divesting other non-material residual interests associated with Ilim.
International first announced the agreement to sell its stake in Ilim in January of this year.
With the completion of these transactions, International Paper has divested all of its ownership interests in Ilim.
International Paper (NYSE: IP) is a global producer of planet-friendly packaging, pulp and other fiber-based products, and one of North America's largest recyclers.
SOURCE: International Paper
Go to a related article on PaperAge's website: International Paper Reaches Agreement to Sell Ownership Interest in Ilim Joint Venture - Jan. 24, 2023