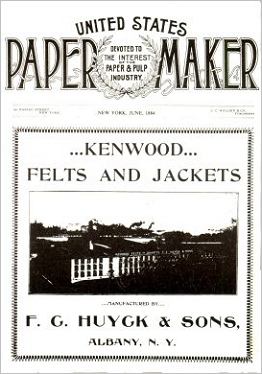 About PaperAge
Originally founded in 1884 as a paper industry news magazine, PaperAge has evolved into the premier publication for paper industry professionals around the world. Our editorial content is primarily focused on pulp and paper manufacturing, paper converting operations, technological developments in papermaking processes and equipment, paper company and mill profiles, along with interviews with key paper industry leaders.
Print Distribution
PaperAge is published five times per year and circulated to pulp, paper, tissue, and containerboard / paperboard operations around the world. Our publication is also distributed to paper converting facilities, printing plants, paper merchants, consultants and industry suppliers. The majority of subscribers to PaperAge are employed by pulp and paper manufacturers and paper converters, as well as suppliers and service providers to the paper industry.
Digital Issues
Each issue of PaperAge is converted to a digital file (pdf) and posted to our homepage shortly after the print version enters the postal system. We also offer website visitors free access to all past issues of PaperAge in the "Archives" section of our website.
eNewsletter
PaperAge publishes a weekly newsletter that is distributed to about 5,000 people who either work for pulp and paper producers or are involved with purchasing pulp and paper from producers or merchants and distrubuters. The newsletter is an HTML-formatted product sent out every Thursday.
PaperAge.com
PaperAge's website was created in 1996 as an extension of the print publication. Since that time the site has grown dramatically, not only in the depth of its content, but also in the number of visitors from around the world. On a monthly basis, approximately 25,000 visitors go to PaperAge.com.
Both our website and newsletter accept banner advertising and sponsored content. Please don't hesitate to contact Michael O'Brien mobrien@paperage.com if you have any questions about advertising. Our Media Kit also provides detailed information about advertising: 2023 Media Kit