Stora Enso Appoints Ad Smit as Executive Vice President of Packaging Solutions Division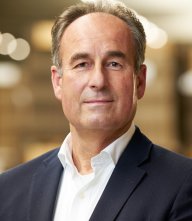 Ad Smit
Oct. 24, 2023 - Stora Enso has appointed Ad Smit as Executive Vice President of the Packaging Solutions division and a member of the Group Leadership Team, effective December 1. He will replace David Ekberg, who leaves the position on November 30 to pursue new opportunities outside of Stora Enso.
Smit is a Dutch citizen and will be based in the Netherlands. He has led the Business Unit Western Europe within Stora Enso's Packaging Solutions division since January 2023.
Smit has over 30 years of business leadership experience in the packaging industry. From 2012, he served as the CEO of De Jong Packaging Group, which Stora Enso acquired in January 2023. Prior to that he held various Managing Director positions leading packaging divisions and units at Smurfit Kappa Group for over 20 years.
Stora Enso is a leading provider of renewable products in packaging, biomaterials and wooden construction, and one of the largest private forest owners in the world.
SOURCE: Stora Enso