Voith to Supply Pulping and Wastewater Pre-Treatment System to Graphic Packaging's New CRB Mill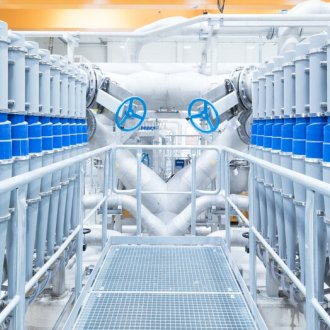 Sept. 18, 2023 - Voith announced that it will supply multiple stock preparation lines, integrated reject handling and the wastewater pre-treatment system for Graphic Packaging's greenfield CRB (coated recycled board) mill being built in Waco, Texas.
According to Voith, the system will ultimately allow the mill to save energy, water and fibers.
"We are happy to be partnering with GPI again and are eager to support them with our leading technology in stock preparation for efficient recycling of fibers and separation of contaminants," said Michael Hmielewski, Director of Project Sales at Voith. "Our state-of-the-art wastewater pre-treatment system enables GPI to minimize freshwater consumption which is one main focus of the project."
Rusty Miller, Senior Vice President Engineering and Technology at Graphic Packaging, noted, "Voith's proven and innovative pulping technology and wastewater pre-treatment solutions are key to reaching our high product quality targets and improving efficiency and sustainability. Our close partnership is based on trust and the very reliable cooperation we have enjoyed in the past."
The installation of the new system and components is targeted for completion in 2025.
Voith Paper, part of the Voith Group, is the full-line supplier to the paper industry, providing a wide range of technologies, services, components and products, and offers paper manufacturers solutions from a single source.
SOURCE: Voith