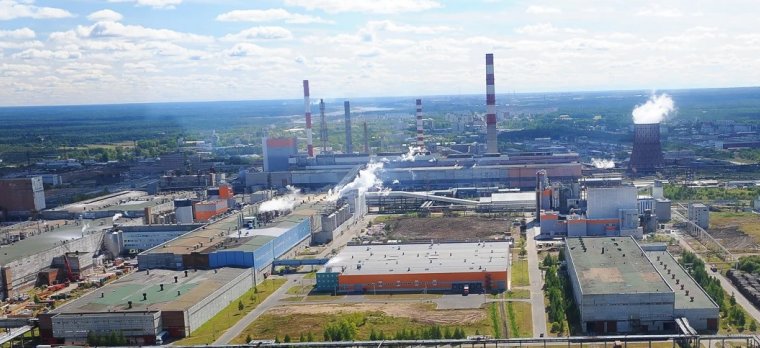 Mondi Syktyvkar is a wholly owned integrated pulp, packaging paper and uncoated fine paper mill located in Syktyvkar (Komi Republic), Russia.
Mondi Enters Agreement to Sell Mondi Syktyvkar in Russia for EUR 775 Million
Sept. 17, 2023 - Mondi announced that it has entered into an agreement to sell its last remaining facility in Russia, Joint Stock Company Mondi Syktyvkar, together with two affiliated entities (together "Mondi Syktyvkar" or the "Business") to Sezar Invest LLC for a total cash consideration of RUB 80 billion (approximately EUR 775 million at the current exchange rate)1 to be paid in a series of instalments as set out below (the "Disposal").
1 Converted at FX rate of 103 RUB/EUR.
Mondi confirms that both the Russian Federation's Federal Anti-Monopoly Service and Government Sub-Commission for the Control of Foreign Investments have approved the Disposal on the terms agreed between Mondi and Sezar Invest. Mondi also confirms that it has been informed that there are no further outstanding regulatory conditions in respect of the Disposal.
The total cash consideration of RUB 80 billion will be paid to Mondi in RUB and in six monthly instalments. The first four monthly payments will be for RUB 13.5 billion each, with the first payment made by the end of September 2023.
Once the first four monthly instalments have been paid to Mondi, expected to be by the end of December 2023, the Disposal will complete and ownership of Mondi Syktyvkar will transfer to Sezar Invest and, accordingly, Mondi will have completed its exit from Russia.
The final RUB 26 billion will be paid in two equal instalments in each of the two months post completion. These payments will be secured by a letter of credit issued to Mondi prior to completion.
It is intended that the net proceeds from the Disposal will be distributed to Mondi shareholders in a timely manner once all instalments of the consideration are received.
The Disposal constitutes a Class 2 transaction under the Listing Rules and it is therefore not conditional on the approval of Mondi's shareholders.
Sezar Invest is a subsidiary of Moscow-based real estate development company Sezar Group.
About Mondi Syktyvkar
Mondi Syktyvkar is a wholly owned integrated pulp, packaging paper and uncoated fine paper mill located in Syktyvkar (Komi Republic). The Business employs approximately 4,500 people and is a leading provider of uncoated fine paper and containerboard to the domestic Russian market.
For the year ended 31 December 2022, Mondi Syktyvkar reported revenues of EUR 1,085 million, EBITDA of EUR 481 million and profit before tax of EUR 453 million. As at 30 June 2023, the gross assets of the Business were EUR 1,107 million and its net assets were EUR 856 million.
Mondi is a global leader in packaging and paper, offering innovative and sustainable packaging and paper solutions. The company is fully integrated across the packaging and paper value chain.
SOURCE: Mondi plc