Metsä Fibre Appoints Mikko Antsalo as Senior Vice President, Sales and Customership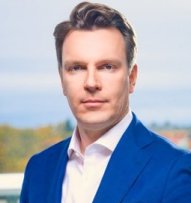 Mikko Antsalo
Aug. 31, 2023 - Metsä Fibre has appointed Mikko Antsalo as Senior Vice President, Sales and Customership, and a member of Metsä Fibre's Management Team, effective 1 March 2024. He will report to CEO Ismo Nousiainen.
Antsalo joins Metsä Fibre from Stora Enso, where he is currently working as SVP, Head of Paper Segment, Division Packaging Materials. Antsalo has a long experience in sales management positions in various forest industry companies.
Ari Harmaala, currently SVP, Sales and Customership at Metsä Fibre, will continue to work for the company as SVP, Sales and Marketing Development. He will continue to report to the CEO and continues as a member of the company's management team.
Metsä Fibre is a leading producer of bioproducts, biochemicals and bioenergy. The company is the world's largest producer of softwood market pulp and a globally significant manufacturer of sawn timber.
SOURCE: Metsä Fibre