Greif Partners with ColePak by Acquiring 51% Ownership Interest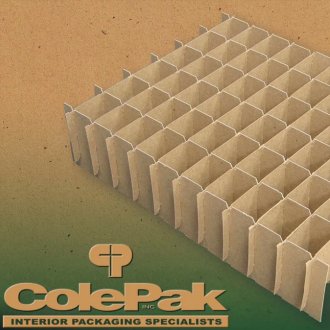 ColePak is the second largest supplier of paper partitions in North America.
Aug. 31, 2023 - Greif, Inc. announced it has acquired 51% of the ownership interest in ColePak, LLC in an all-cash transaction funded through Greif's existing credit facility. ColePak is the second largest supplier of paper partitions in North America and has a compelling future growth path in that unique product niche.
As partners, ColePak adds a completely new product offering to the Greif paper converting portfolio, which provides integration to the Greif mill system in both containerboard and URB grades.
"ColePak has done a phenomenal job of growing a thriving and financially successful business due to their strong values, relentless customer-service focus, and robust family culture," said Ole Rosgaard, President and Chief Executive Officer of Greif. "Those fundamental characteristics of their business mirror our approach at Greif, which is why this is such a compelling partnership."
Jason and Ryan Cole, second-generation owners of ColePak, commented: "The Cole family is excited to begin this journey with Greif. Greif has been a supplier to ColePak for over 35 years, and the Cole family has developed great trust and admiration for Greif, which has culminated in this partnership."
Greif is a global leader in industrial packaging products and services. The Company produces steel, plastic and fibre drums, intermediate bulk containers, reconditioned containers, jerrycans and other small plastics, containerboard, uncoated recycled paperboard, coated recycled paperboard, tubes and cores and a diverse mix of specialty products.
SOURCE: Greif, Inc.