UPM Appoints Aki Temmes as Executive Vice President of UPM Fibres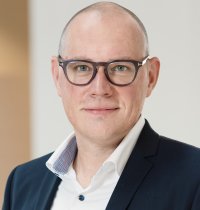 Aki Temmes
Aug. 25, 2023 - UPM today announced the appointment of Aki Temmes as Executive Vice President responsible for UPM Fibres Business Area, effective December 1, 2023. He will report to Jussi Pesonen, President and CEO, and be based in Helsinki, Finland.
Temmes is currently Senior Vice President, Business Control and Finance Operations. Prior to that he was responsible for UPM's Timber business and UPM Fibres Business Area Business Control.
Temmes joined UPM in 2003 and has held multiple roles in number of business finance positions in Finland and France. He holds a master's degree in accounting and finance?and an Executive MBA. He is a Finnish citizen.
"Aki is a top professional with?broad experience of?UPM Fibres business and UPM overall," Pesonen said. "He has a wide interest in developing businesses and is keen to find the best potential in organizations and people. I know him as an energizing, business and people-oriented person with an excellent drive. I am confident that with Aki's input UPM Fibres proceeds well implementing its strategy."
Temmes will succeed Bernd Eikens, who has been appointed Group CEO of the German shipbuilding company Meyer Group. The company is based in Eikens' hometown of Papenburg, Germany. Eikens will continue with his duties in UPM until the end of November.
Pesonen said, "I sincerely want to thank Bernd for his years in UPM. He has held senior positions on three continents and has had an exceptionally international career. In every position his leadership has brought strategic insights, clarity and diversity to the business. It has been a privilege to have him with UPM for so many years and I wish him best of success in his future roles."
UPM delivers renewable and responsible solutions and innovate for a future beyond fossils across six business areas: UPM Fibres, UPM Energy, UPM Raflatac, UPM Specialty Papers, UPM Communication Papers and UPM Plywood.
SOURCE: UPM