Mativ Announces Two Executive Appointments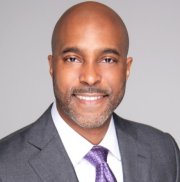 Mark W. Johnson
Aug. 8, 2023 - Mativ Holdings today announced two appointments to its executive leadership team. Mark W. Johnson will succeed Ricardo Nuñez as chief legal officer, general counsel and secretary. Johnson will assume the leadership of the company's legal team on September 1, 2023, from Nuñez, who will be departing the company the same day.
Additionally, Rajeev Kapur has been named Mativ's new chief information officer, effective immediately.
Both Kapur and Johnson will report directly to Mativ chief executive officer Julie Schertell.
Rajeev Kapur
"We're excited to welcome Mark Johnson to Mativ as our new chief legal officer," said Schertell. "Mark is a well-known legal expert and leader in Atlanta and the Southeast, and we are confident that his leadership and counsel will help us execute our growth strategy."
Prior to joining Mativ, Johnson served as executive vice president, chief legal officer, and corporate secretary for Kimball International, Inc., where he oversaw all legal affairs, including securities, ethics and compliance, mergers and acquisitions, litigation, intellectual property protection, and regulatory matters.
"After serving as our interim CIO for the past three months, I am thrilled to promote Rajeev into his new role as global lead for information technology. Ensuring that we have a holistic IT and digital strategy is critical to completing our integration as 'one Mativ' and executing on our growth plans," Schertell explained.
Kapur served as the company's vice president of digital transformation and business intelligence since joining Mativ in July 2022. A pioneer in leading analytical technologies, including big data, machine learning and artificial intelligence, Kapur has held multiple leadership roles at Kimberly-Clark, Under Armor, Newell Brands, Nike, Inc., and Lucent Technologies.
Mativ Holdings (NYSE: MATV) is a global leader in specialty materials headquartered in Alpharetta, Georgia. The company's two operating segments, Advanced Technical Materials and Fiber-Based Solutions, target premium applications across diversified and growing end-markets, from filtration to healthcare to sustainable packaging.
SOURCE: Mativ Holdings, Inc.