Industrial Physics Appoints Barry Lyon as CEO; Lance Reisman as Chairman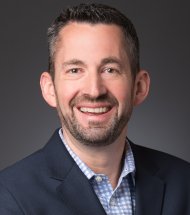 Barry Lyon
July 31, 2023 - Industrial Physics announced the appointment of Barry Lyon to Chief Executive Officer, and Lance Reisman to the role of Chairman of the Board. Lyon succeeds Jim Neville, who has led the company since 2016. The announcement follows news that the company's acquisition by investment funds managed by KKR from Union Park Capital was completed on July 19, 2023.
Lyon joins Industrial Physics after over fifteen years with Danaher Corporation, including more than five years leading large global businesses in the test and measurement industry. Most recently, Barry served as the President of Microbiology for Beckman Coulter, a global clinical diagnostics company and Danaher operating company.
"I am honored to join Industrial Physics and work alongside Lance and the rest of the talented team at Industrial Physics," said Barry Lyon. "Industrial Physics has created an impressive global portfolio of leading brands and I am excited to build upon this foundation to better serve our customers and drive future growth, both organically and through acquisitions."
Reisman is an Executive Advisor to KKR and currently serves as a Board Director at Flow Control Group and as Chairman of the Board at GeoStabilization International. Lance previously worked at Danaher, most recently as Group Executive and Vice President responsible for Danaher's Water Quality Platform.
Industrial Physics is the world's leading test and measurement partner protecting the integrity of the biggest brands across the globe. The company manufactures and markets materials testing instruments for measuring physical and analytical properties of plastics, barrier films, paper, pulp, foil, ink, coatings, corrugated materials, cans, medical devices, and consumer electronic products.
SOURCE: Industrial Physics