The Paper Excellence Group Announces Renewed Business Unit Structure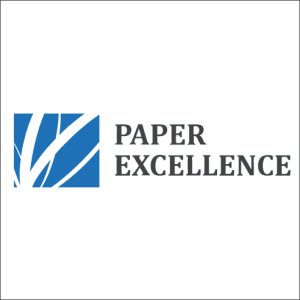 July 28, 2023 (Press Release) - The Paper Excellence Group (Paper Excellence) today announced its updated organizational structure for its business units following the recent acquisitions of Resolute Forest Products in March 2023 and Domtar in November 2021.
Steve Henry, currently Domtar's Executive Vice President and Chief Operating Officer, has been named President of the Paper & Packaging business unit with responsibility for all legacy Domtar pulp, paper and packaging operations as well as Paper Excellence Canada's Port Alberni and Crofton mills. Mr. Henry is an experienced pulp and paper executive with 28 years of industry expertise. His career has spanned diverse roles in strategy, project management, and general management in corporate and mill environments. Prior to joining Domtar, Mr. Henry held a series of progressive positions with International Paper, Weyerhaeuser and Georgia-Pacific.
The leader of the Pulp & Tissue business unit consisting of all legacy Resolute pulp, paper and tissue operations as well as the non-integrated Paper Excellence Canada pulp mills will be announced at a later date. Richard Tremblay will continue to serve as Senior Vice President, pulp, paper and tissue operations, and John Lafave will serve as Senior Vice President, pulp and tissue sales. Mr. Tremblay and Mr. Lafave will serve as co-leaders of the business unit until a permanent leader is named.
Hugues Simon will continue to serve as President of the Wood Products business unit. Mr. Simon has extensive experience in wood products operations, finance and sales with Resolute and its predecessor companies.
Steve Henry, Richard Tremblay, John Lafave and Hugues Simon will report to the Paper Excellence management board, chaired by Non-Executive Chairman John Williams, former President and Chief Executive Officer of Domtar.
"My heartfelt congratulations to Steve, Richard, John and Hugues. Each of them brings extensive experience, demonstrated success, and a commitment to continuous improvement," said Mr. Williams. "We have assembled an impressive team of business leaders who are uniquely qualified to deliver superior results and position the organization for continued growth."
Resolute's Remi G. Lalonde, President and Chief Executive Officer; Sylvain A. Girard, Senior Vice President and Chief Financial Officer; and Stephanie Leclaire, Senior Vice President, corporate affairs and Chief Legal Officer, have decided to leave the organization on September 1, 2023, to pursue other interests. Messrs. Lalonde and Girard and Ms. Leclaire will receive change-in-control payments and benefits pursuant to their respective agreements with Resolute.
"I am very proud of the work the team has done since I took over as President and CEO, and deeply honored to have had the privilege to serve as their leader. Now that Resolute is part of a private company, the time is right for me to pass along to the individual business unit leaders more of the responsibilities to manage their businesses and take their performance to the next level in the Paper Excellence family. I would also like to express my appreciation for the outstanding contributions of Sylvain and Stephanie who have played an instrumental role in Resolute's transformation," stated Mr. Lalonde.
"Resolute and all its wonderful people, past and present, will always have a very special place in my heart, as I deeply cherish the memories from 14 years together. I am extremely grateful for everything the company has done for me, and I sincerely wish Paper Excellence and its leaders nothing but the best with our amazing people and great assets. This industry, particularly in Canada, can benefit from a strategic investor with a generational vision like Paper Excellence, willing to support it by deploying capital to unlock fully its true potential, and they have made that intention clear. This is good for Resolute's employees, our mills and our communities," added Mr. Lalonde.
"We express our deep gratitude to Remi for his outstanding leadership and transformative achievements, which have made Resolute a stronger, more dynamic and competitive organization. We are thrilled to have the opportunity to build on the outstanding foundation that he and his team have established for the business," remarked Mr. Williams. "On a personal level and on behalf of the Paper Excellence management board, we wish Remi, Sylvain and Stephanie great success in the next chapters of their careers."
The Paper Excellence Group is a privately held manufacturer of pulp, paper, packaging, tissue, and wood products, with a workforce of more than 21,300 in its nearly 60 locations across the Americas and Europe. The Group produces nearly 12.4 million tons of pulp, paper, and packaging annually and has an annual production capacity of close to 3.2 billion board feet of lumber and other wood products.
SOURCE: Paper Excellence Group