ProCon Names Kelly Helein as New Vice President of Business Development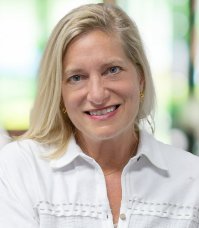 Kelly Helein
July 6, 2023 - ProCon announced that Kelly L. Helein has joined the company as the new Vice President of Business Development. Helein will help bring the latest innovation from ProCon, Vireo Coatings, to market.
With a proven track record of leading business development and sales function in multiple industries, including several global paper, packaging and coating companies, Helein brings a wealth of knowledge to ProCon. She joins an expanded leadership team, including Jeff Carew, a ProCon operations leader and former senior vice president, who was recently promoted to President for the Vireo Coatings Business Unit.
"We are thrilled to have Kelly join our team as our new VP of Business Development," said Carew. "Her deep industry knowledge and dynamic leadership style make her the ideal candidate to drive our company forward and help launch Vireo Coatings. We believe her addition will further strengthen our position in the market and enhance the value we provide to our clients."
Helein said, "I am honored to be part of the ProCon team and to have the opportunity to contribute to the company's continued growth and success. ProCon has a remarkable reputation for innovation and client satisfaction, and I look forward to collaborating with the talented professionals here to further elevate our capabilities and exceed customer expectations."
Helein serves as a Board Member for the University of Maine Pulp and Paper Foundation, Smithers Pira Sustainability in Packaging (EU/US) and Specialty Papers (EU/US), Paper Hall of Fame Nomination Committee, and development committee for the Trout Museum of Art in Appleton, Wisconsin.
Helein is a graduate of University of Wisconsin-Madison where she obtained a Bachelor of Arts, International Relations/Foreign Policy.
Progressive Converting (ProCon) is the largest independent paper converter by market share in the United States. The company provides high-quality converting services and innovative solutions to merchants, commercial printers, and paper mills.
SOURCE: ProCon