Ahlstrom Appoints Konraad Dullaert as EVP for Science, Innovation and Sustainability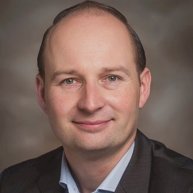 Konraad Dullaert
May 3, 2023 - Ahlstrom has appointed Konraad Dullaert as Executive Vice President for Science, Innovation and Sustainability and a member of the Executive Management Team, effective June 1, 2023. He will succeed Robin Guillaud, EVP Sustainability, Innovation and Marketing, who will leave Ahlstrom at the end of July to pursue new opportunities outside the company.
In his role, Konraad will be responsible for global innovation, sustainability, and commercial excellence as well as marketing within Ahlstrom.
Dullaert has a strong track record in delivering innovation and growth and has held senior executive leadership positions at both Royal DSM, in the specialty materials and coatings space, and more recently at Covestro. He has extensive experience in leading complex global Science and Innovation teams, driving large-scale business transformations, and creating customer-centric and connected organizational cultures.
Ahlstrom is a global leader in combining fibers into sustainable specialty materials. The company serves five end markets through its five divisions: Filtration, Food & Consumer Packaging, Healthcare, Building Materials, and Technical Materials.
SOURCE: Ahlstrom