Valmet Appoints Tero Kokko as President, EMEA, and to Executive Team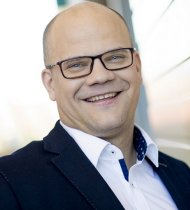 Tero Kokko
April 28, 2023 - Valmet has appointed Tero Kokko, Ph.D. (Eng.), M.Sc. (Econ) as President, EMEA (Europe, Middle East, Africa) and a member of Valmet's Executive Team, effective June 1. He reports to President and CEO, Pasi Laine.
Kokko currently works in Valmet's Services business line as Vice President, Fabrics business unit, where he started in 2020. Prior to this, he worked in various management positions at Cargotec and its subsidiary Kalmar since 2011 and in Metso's Automation business between 2004-2011.
Between 1998-2004, Kokko worked as a senior researcher and research engineer at Tampere University of Technology.
"After a thorough recruitment process consisting of many excellent internal and external candidates, we have chosen Tero Kokko to lead our EMEA area," said Laine. "Tero has long-term, international management experience, and he has successfully implemented several important change projects in our Fabrics unit."
Kokko succeeds Vesa Simola, whose decision to continue his career outside Valmet was announced in February.
Valmet is a leading global developer and supplier of process technologies, automation and services for the pulp, paper and energy industries.
SOURCE: Valmet