Stora Enso Reports First Quarter 2023 Results; Lowers Full-Year Guidance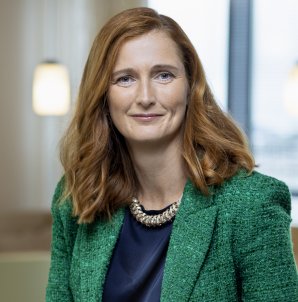 "The business environment this year is expected to be significantly more challenging for all our divisions. Demand for most of our products is weak or weakening and market uncertainties are persisting." – Annica Bresky, President and CEO, Stora Enso.
April 25, 2023 - Stora Enso today reported first quarter 2023 results and noted "due to the worsened market outlook, actions are taken to protect margins and manage costs."
Q1/2023 (year-on-year)
Sales decreased by 3% to EUR 2,721 (2,798) million.
Operational EBIT decreased by 53% to EUR 234 (503) million.
Operational EBIT margin decreased to 8.6% (18.0%).
Operating profit (IFRS) decreased to EUR 258 (394) million.
EPS was EUR 0.24 (0.37) and EPS excl. fair valuations (FV) was EUR 0.23 (0.35).
Cash flow from operations amounted to EUR 254 (403) million. Cash flow after investing activities was EUR 1 (224) million.
The net debt to operational EBITDA ratio was 1.3 (1.1). The target is to keep the ratio below 2.0.
Operational ROCE excluding the Forest division (last 12 months) decreased to 16.5% (20.5%), the target being >13%.
Outlook
The market outlook is worsening and accelerated towards the latter part of the first quarter. Cost pressures and market uncertainties are expected to be significantly more challenging in 2023 than in 2022, weighing on our results and lowering the short-term visibility this year. Compared to 2022, Group margins are expected to be adversely impacted by increasing costs, particularly in relation to energy, wood, and chemicals.
The whole packaging market is currently weakening. Especially containerboard demand which is expected to remain weak but also consumer board is showing signs of weakening, with the exception for liquid packaging board.
The construction sector remains challenging with a lower number of issued building permits and new housing starts. This is expected to have a temporary impact on demand for the Wood Products division this year. In addition to higher pulpwood cost, a weakening global pulp market is expected to weigh on the Biomaterials division. Availability for pulpwood remains tight.
To protect margins, preparatory actions are taken to respond to fluctuations in demand with reinforced cost control. Other measures such as pricing, flexibility in product mix, capacity and inventory management, and sourcing and logistics have been put in place. In Finland, Stora Enso has completed negotiations on potential furloughs at its divisions' production sites. Capacity adjustment activities are in place to respond to fluctuations in demand.
The Group has made extensive changes to reshape the business over the past three years under its new leadership and disciplined capital allocation is firmly integrated into the Group's day to day operations. After the discontinuation of the Paper division, the Group now consists of five divisions with a key focus on strategic growth areas for long term shareholder and customer value creation.
Operationally, the focus on decentralisation continues together with reduction of overhead costs. Restrictive capital expenditure and working capital management to safeguard cash flow and to secure a solid balance sheet are in place.
Stora Enso is now financially, operationally and strategically in better shape to handle market fluctuations while investing for growth in renewable packaging, sustainable building solutions and biomaterials innovations.
Stora Enso's President and CEO Annica Bresky comments on the first quarter 2023 results:
"During the last two years, we have delivered record high results and advanced our growth agenda in renewable packaging, sustainable building solutions and biomaterials innovations. Simultaneously, we have taken investment decisions to improve the competitiveness of strategic assets and steps to reduce cyclicality by exiting the paper business.
"The business environment this year is expected to be significantly more challenging for all our divisions. Demand for most of our products is weak or weakening and market uncertainties are persisting. During the quarter, the high inflationary pressures persisted, and we have curtailed production to reduce inventories and adapt to the prevailing market conditions. For us, this means reinforced cost control and diligent capital allocation management.
"In packaging, all end-uses excluding liquid packaging, are showing signs of weakening demand throughout the year. Wood products continue to be challenged by the weaker construction market with fewer building permits and lower rates of home renovations. For the pulp market, we see slower market activity in China and for paper and packaging end-uses, and the global inventories reached very high levels at the end of the quarter. In addition, around 4.5 million tonnes of new pulp capacity is coming on stream during this year which will put additional pressure on the market. For pulpwood, the market is tight, an impact from the lack of Russian wood volumes and increased competition from the energy sector.
"Our results for the first quarter this year are very disappointing. Beyond the market-driven lower demand and cost escalation, we have been negatively impacted by operational issues and the logistical strikes in Finland. This resulted in an operational EBIT of 234 million euro, with a margin of 9%, a year-on-year decrease by 53%. Our sales were 2,722 million euro, a year-on-year decrease by 3%. For the full year we expect the challenging market conditions to prevail and therefore we forecast a result that is significantly lower than last year.
"To protect our margins, we are constantly taking actions by curtailing production, reducing fixed and variable costs, managing working capital, evaluating product and market mix, and price adjustments where possible. We continue our path of decentralising decision-making, so divisions can more effectively capitalise on customer opportunities, and we are creating lean HQ operations to reduce overhead costs, strengthen leadership and efficiencies across the Group. Our asset footprint is reviewed continuously in order to develop cost-competitive assets and if necessary, restructure to adapt to market conditions. Recently, we have consolidated to five divisions after the discontinuation of the Paper business and as the demand of publication paper continues to rapidly decline, we are planning to permanently reduce capacity at the Anjala paper site."
Stora Enso's complete first quarter 2023 report and further CEO comments can be found on the company's website: www.storaenso.com.
Stora Enso is a leading provider of renewable products in packaging, biomaterials and wooden construction, and one of the largest private forest owners in the world.
SOURCE: Stora Enso