Georgia-Pacific Names New Leaders for Key Business Units
Pat Boushka
April 20, 2023 - Georgia-Pacific has announced new leadership for its packaging and cellulose and building products businesses.
Pat Boushka, currently executive vice president - Building Products, will assume the leadership role for the company's packaging and cellulose business as executive vice president - Packaging and Cellulose. He succeeds Scott Light, who is retiring from Georgia-Pacific May 1.
Andy Konieczka, currently president - Structural Panels, will assume the leadership role for the building products business as executive vice president - Building Products. Both Boushka and Konieczka will report to the company's president and CEO, Christian Fischer.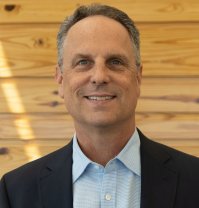 Andy Konieczka
Light retires from Georgia-Pacific following a 25-year-career. He was named leader of the packaging and cellulose business in 2017. Prior to that, he served as president - GP PRO and communication papers; as well as in other leadership roles in communication papers and office products.
"I want to personally thank Scott for his long tenure and tremendous contributions to Georgia-Pacific and numerous businesses," said Fischer. "I'm pleased that we have strong, experienced, contribution-motivated leadership in our company capable of stepping into these roles and continuing to advance our culture and mutually beneficial relationships with constituencies, and transforming our businesses."
Boushka has led Georgia-Pacific's building products business since 2019. He joined Koch Industries in 1998 holding business development and financial roles, and served as president of the GP Cellulose business from 2006 to 2019. Boushka serves on the Board of Directors for Atlanta Habitat for Humanity and for UNICEF in the U.S. Southeast Region.
Konieczka has been with Koch companies since 1992. In 2006, he joined Georgia-Pacific, holding strategy, optimization and management roles in wood and fiber, and building products. He has served in his current role leading the panels business since 2019. Konieczka serves as a member of the Board of Directors for the APA - The Engineered Wood Association.
Based in Atlanta, Georgia-Pacific and its subsidiaries are among the world's leading manufacturers and marketers of bath tissue, paper towels and napkins, tableware, paper-based packaging, cellulose, specialty fibers and building products.
SOURCE: Georgia-Pacific