RYAM Announces the Hiring of Michael Osborne as VP, Manufacturing; Bill Manzer to Retire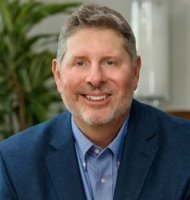 Michael Osborne
April 11, 2023 - Rayonier Advanced Materials (RYAM) announced that Michael Osborne joined the company on April 10, 2023, as Vice President, Manufacturing, replacing Bill Manzer, who has announced his plans to retire. Osborne is a thirty-plus-year manufacturing veteran, most recently holding the position of Vice President, Global Manufacturing for Kraton Pine Chemicals.
Osborne earned his BS in Chemistry from the University of Southern Mississippi in 1990, obtained an advanced MS in Chemical Engineering from the Georgia Institute of Technology with a focus on pulp and paper technology in 1992, and then went on to earn his MBA from the University of Southern Mississippi in 1999.
Osborne began his career with Georgia Pacific and achieved the position of Director of Strategic Planning before he left in 2011 to join Arizona Chemical Company as Senior Plant Manager at their Panama City, Florida facility. He was promoted to Director, Global Engineering in 2015, shortly before Arizona Chemical was acquired by Kraton in 2016. In December 2019, Osborne was promoted to Director of Global Manufacturing and, subsequently, Vice President, Global Manufacturing for the Pine Chemicals division.
Manzer, EVP, Manufacturing, has been with RYAM for over twelve years and has held progressively more responsible roles with the company. As Osborne onboards, Manzer will remain with RYAM through March 2024, supporting the transition and finishing several projects where he is significantly immersed.
RYAM is a global leader of cellulose-based technologies, including high purity cellulose specialties, a natural polymer commonly found in filters, food, pharmaceuticals, and other industrial applications. The company also manufactures products for paper and packaging markets.
SOURCE: Rayonier Advanced Materials Inc.