Paper Mill Boosts Production Efficiency, Reduces Machine Downtime with Spherical Roller Bearings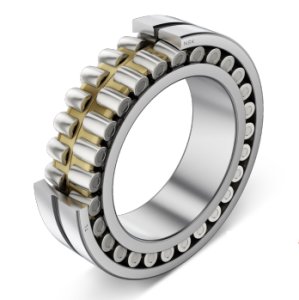 NSK's TL series spherical roller bearings are ideally designed for paper machine dryer cylinder applications.
INDUSTRY: PAPERMAKING
APPLICATION: CALENDER ROLL
COST SAVINGS: $377,225 (5 years)
March 2023 - A major paper mill was experiencing problems with its calender rolls, where multiple cracks were developing on the inner rings of the roll bearings. Frustrated by experiencing up to 10 failures annually, which led to excessive downtime and maintenance, the mill invited NSK's team of experts to investigate and resolve the issue.
As part of NSK's Added Value Program AIP, a comprehensive application review revealed that a competitor's standard spherical roller bearings being used in the calender roll did not feature carburized inner rings, leaving them vulnerable to the high heat and thermal stress in the application.
KEY FACTS
Application: Calender roll (Country: USA)
End-product: paper
Number of machines: 1
Status: still in operation after 5 years
Problem: High bearing failure rate
Objective: Decrease change outs and downtime
VALUE PROPOSALS
NSK investigated the application and inspected the competitor's failed bearings
NSK collaborated with the mill engineer toward the goal of replicating NSK successes earned at mills experiencing similar, related issues
The use of NSK's TL (Tough and Long Life) design spherical roller bearings, with innovative material and heat treatment technology, was recommended
Bearings were installed and have run 5 years without failure
PRODUCT FEATURES
NSK's TL series spherical roller bearings are ideally designed for paper machine dryer roll applications — and wherever elevated temperatures prevail — optimizing machine uptime and efficiency with superior resistance to inner ring fracture and exceptional dimensional stability at high temperatures.
NSK Case Study
NSK's case study is available as a two-page PDF, which will open in your browser: NSK case study.
SOURCE: NSK