Stora Enso Completes the Sale of Its Maxau Mill to Schwarz Produktion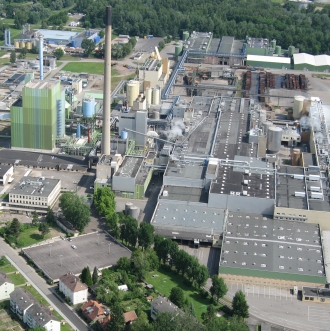 March 1, 2023 - Stora Enso has completed the sale of its Maxau pulp and paper mill in Germany, and all related assets to Schwarz Produktion, part of Schwarz Group.
The enterprise value of the transaction is approximately EUR 210 million.
The Maxau Mill in southwest Germany has the capacity to produce 530,000 tonnes per year of supercalendered paper primarily from recovered paper. The mill also produces 270,000 tpy of pulp.
Schwarz's plan is to continue paper production at the mill, Stora Enso noted.
Based on the 2022 figures, the divestment is expected to reduce Stora Enso's annual sales by approximately EUR 385 million.
This transaction is part of the earlier announced plan to divest four of Stora Enso's five paper production sites. The plan was concluded earlier this year when Stora Enso signed an agreement to divest its paper production site in Hylte and discontinued the Anjala site divestment process. The divestment of the Nymölla paper site in Sweden was completed on January 2, 2023 with ownership transferred to Sylvamo.
In line with its strategy, Stora Enso's focus is on long-term growth potential for its renewable products in packaging, building solutions and biomaterials innovations.
About Schwarz Produktion
Schwarz Produktion is the umbrella brand for the production companies of Schwarz Group. In total, more than 4,500 employees in the Schwarz Produktion companies produce high-quality food as well as sustainable packaging and materials for the retail companies Lidl and Kaufland.
Stora Enso is a leading provider of renewable products in packaging, biomaterials, and wooden construction, and one of the largest private forest owners in the world.
SOURCE: Stora Enso