Mativ Announces Fourth Quarter and Full Year 2022 Results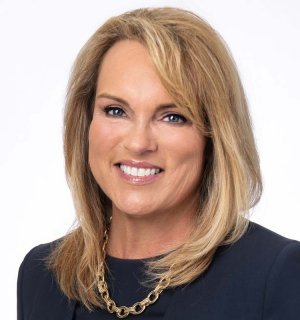 "We closed out the year with strong year-over-year fourth quarter growth for the combined company from continued positive price/cost performance." – Julie Schertell, CEO of Mativ.
Feb. 22, 2023 - Mativ Holdings, Inc. reported earnings results for the three months and year ended December 31, 2022. On July 6, 2022, Schweitzer-Mauduit International, Inc. and Neenah, Inc. completed a merger of equals. Financial results for periods prior to the merger reflect only the legacy Schweitzer-Mauduit results.
Chief Executive Officer Julie Schertell commented, "2022 was a historic year for Mativ, bringing together two strong companies to leverage our combined technologies and products to drive value for all of our stakeholders. We closed out the year with strong year-over-year fourth quarter growth for the combined company from continued positive price/cost performance, and we enter 2023 with clear momentum on integration and synergy execution.
"Despite macro uncertainties, our conviction in the opportunities ahead for Mativ is unwavering. We have significant controllable actions to enable strong performance as we enter 2023, specifically cost synergies, innovation, and programs focused on commercial and operational excellence, as well as broader longer-term decisions and actions to capitalize on our increased scale."
"While merger-related expenses drove a GAAP loss of nearly $7 million, we exited 2022 with combined full year EBITDA of $370 million, and we expect an incremental $25 million of synergy delivery in 2023. While we see potential growth in the base business and upside to this synergy target, visibility remains limited due to macroeconomic and geopolitical risks and related effects on input costs. Customer de-stocking as supply chains normalize, underlying global demand, and inflation uncertainties make it challenging to provide a more clearly defined guided range. Most importantly, in this uncertain environment, we have strong, vetted, and actioned synergies as we enter 2023 and will continue to execute on more synergy opportunities throughout the year. These are largely within our control and should provide built-in profit improvements in an otherwise volatile global economy."
Looking Ahead
Ms. Schertell concluded, "Looking ahead, 2023 will be our first full year together as Mativ, and I am pleased to share we have aligned on several key messages and themes to serve as our strategic 'North Star' in the years ahead. Our ambition is to be the global leader in specialty materials, consistently driving growth by engineering bold, innovative solutions that solve our customers' complex challenges. We can achieve this by leveraging our technologies and material science know-how, advancing our collaborative customer relationships, and supporting our customers with robust global manufacturing and supply chain capabilities.
"Our stakeholders can expect us to execute with speed and discipline as we lean heavily into growth opportunities, sharpen our focus, and drive value creation. While there are many pockets of growth and attractive profitability across the portfolio, our resources and investments going forward will be concentrated in filtration, protective solutions, and release liners given the attractive end-market dynamics and our ability to differentiate and lead in these high-value product categories.
"As we move forward, we see tremendous potential for Mativ and enter the new year energized and ready to execute our plans."
Mativ's complete Fourth Quarter and Full Year 2022 Results can be found on the company's website: mativ.com
Mativ Holdings, Inc. (NYSE:MATV) is a global leader in specialty materials headquartered in Alpharetta, Georgia. The company's two operating segments, Advanced Technical Materials and Fiber-Based Solutions, target premium applications across diversified and growing end-markets, from filtration to healthcare to sustainable packaging.
SOURCE: Mativ Holdings, Inc.