Liberty Diversified International Names Dan Gigstead as North Division, Vice President of Packaging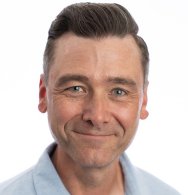 Dan Gigstead
Nov. 23, 2022 - Liberty Diversified International (LDI) has named Dan Gigstead to lead LDI's North Division as Vice President of Packaging.
Gigstead will assume leadership for the day-to-day management of Liberty Packaging within the North Region of the company and will report to Greg Theis, CEO. He will be responsible for the company's five corrugated manufacturing facilities in Minnesota, Illinois, and Nebraska.
Gigstead most recently served as Regional Director of Sales in the North Region. He was responsible for developing and implementing the go-to-market strategy for multiple manufacturing plants and sales teams.
Gigstead has more than 20 years of experience in the packaging industry. He joined LDI from Menasha Packaging in 2018, where he served as the Vice President of Sales & Operations. He also held other key positions within the company, including Senior Director of Sales and Retail, National and Regional Sales Director, Regional Sales Manager, and others.
LDI is a privately held family of businesses with more than 2,000 employees operating in multiple industries. With its foundation in paper and packaging, the company is more than 100 years old.
SOURCE: Liberty Diversified International (LDI)