UK-based CartonCare Group and Van Genechten Packaging Form Joint Venture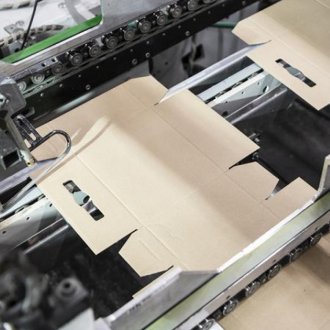 Nov. 17, 2022 - Van Genechten Packaging (VGP) recently announced the completion of a 50:50 Joint Venture Agreement with CartonCare Group, including CartonCare Ltd, MSO Cleland Ltd, and Pendragon Presentation Packaging Ltd. This privately-owned group of companies, with a combined annual turnover of 30 million Euro, specializes in printing and packaging.
With 3 locations in the UK (2 in Northern Ireland and 1 in England), CartonCare's packaging expertise is built on a solid foundation of innovation and creativity. In combination with a high-performance culture, these traits have allowed CartonCare to build an outstanding reputation in various market segments throughout the UK and Ireland. Able to trace its roots back 145 years, the Group has built a wide customer base in both general and premium packaging.
"This collaboration is an exciting next step for the CartonCare Group," said Joanna Calixto, Managing Director of CartonCare Group. "We are thrilled to be working with Van Genechten Packaging, a company who, in spite of its large size, retains a lot of the values which are important to us. In this Joint Venture, I look forward to being able to offer even more to customers and potential customers, driving innovation and creativity in the most sustainable way possible."
Frank Ohle, CEO of Van Genechten Packaging Group, added, "Apart from the fact that we share the same DNA, both our companies are at home in several of the same market segments. As CartonCare Group's connections within the UK market cover some gaps within the Van Genechten Packaging footprint, this strategic step opens up additional opportunities to expand our design and production capabilities and our European presence, thereby creating even greater value for our customers. We look forward to a successful collaboration."
CartonCare Group consists of three separate but complementary packaging companies — CartonCare Ltd, MSO Cleland Ltd, and Pendragon Presentation Packaging Ltd. — that specialize in the design and manufacture of paper-based printed packaging.
Van Genechten Packaging is a leading provider of packaging in European fast-moving consumer goods (FMCG). The company continues to grow in printed folding cartons, offset laminated corrugated board, POS displays and a wide range of other packaging solutions.
SOURCE: Van Genechten Packaging