Körber Names Mauro Luna as President of Körber Business Area Tissue in Latin America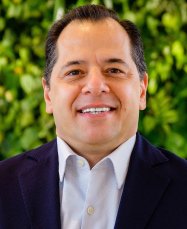 Mauro Luna
Oct. 26, 2022 - Körber announced that Mauro Luna, Global Head of Sales and Marketing for Körber Business Area Tissue, will become President of Körber Business Area Tissue in Latin America, as of January 1, 2023.
With a career spanning more than 30 years and extensive experience in the industrial and tissue market, Luna developed his business career starting as Sales and Applications Engineer at Voith Brazil and in the following years worked as Sales, Marketing and Business Development Director at SKF, where he had the opportunity to assume the position of Executive Director at the company's branch in Peru.
For the last 3 years, Luna has been based in Italy as Global Sales and Marketing Director for Körber's Tissue Business Area.
Luna holds a degree in Mechanical Engineering from Universidade Paulista and completed his studies with a Marketing course at the University of Berkeley, California. He also earned a postgraduate degree of Master of Business Administration at Fundação Getúlio Vargas, Brazil.
Körber Tissue offers a comprehensive portfolio of tissue technology across the entire value chain — from roll to fold, from converting to packaging. To learn more, visit: www.koerber-tissue.com.
SOURCE: Körber Tissue