Metsä Fibre Appoints Jani Oksanen as Its next Chief Financial Officer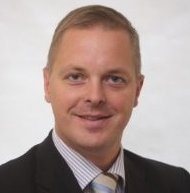 Jani Oksanen
Sept. 6, 2022 - Metsä Fibre today announced that Jani Oksanen has been appointed Chief Financial Officer, as of Feb. 1, 2023. He will report to Metsä Fibre's CEO Ismo Nousiainen.
Oksanen moves to his new position from DEN Group Oy. Previously, Oksanen has worked at UPM-Kymmene, Foster Wheeler and Cargotec Corporation, among others.
Antti Kiljunen, who has held the position of Metsä Fibre's CFO since 2019, has been appointed Metsä Group's SVP, Group Finance, effective Feb. 1, 2022.
Metsä Fibre, part of the Metsä Group, is a leading producer of bioproducts and bioenergy. Metsä Fibre produces pulp and other bioproducts at four mills in Finland: Joutseno, Kemi, Rauma and Äänekoski; and also has six sawmills: Kyrö, Lappeenranta, Merikarvia, Renko and Vilppula (in Finland) and in addition, Metsä Svir sawmill in Russia. To learn more, visit: www.metsafibre.com.
SOURCE: Metsä Fibre