Kemira Appoints Antti Salminen as President, Pulp & Paper Segment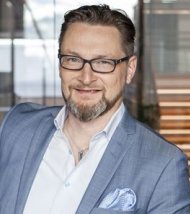 Antti Salminen
Aug. 8, 2022 - Kemira has appointed Antti Salminen to lead Kemira's Pulp & Paper segment, effective Aug. 15.
Salminen has held several prior leadership positions in Kemira, most recently as President, Industry & Water segment. He has been a member of Kemira's management board since 2011 and holds a PhD in engineering.
Jari Rosendal, President & CEO of Kemira, commented, "I'm very happy that Antti takes the lead in our largest business segment. He has a long and diverse experience in the business development and leadership and he's done a good job executing the I&W segment strategy. He's well equipped to take over this new role and further develop Pulp & Paper segment growth strategy."
Kemira said a search for Antti Salminen's successor will be initiated shortly.
Kemira is a global chemicals company serving customers in water intensive industries, with a focus on pulp & paper, oil & gas and water treatment. To learn more, visit www.kemira.com.
SOURCE: Kemira