Monadnock Paper Mills Names Kenneth Fox as Vice President Human Resources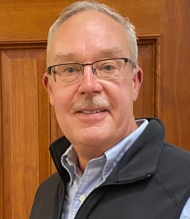 Ken Fox
May 18, 2022 - Monadnock Paper Mills announced that Kenneth Fox has joined the company as Vice President Human Resources. He succeeds Bill Peterson, who has retired.
In this role, Fox will serve as a member of the executive team and be responsible for employee relations, talent management and acquisition programs, succession planning, compensation, legal compliance, and support for the implementation of the company's mission and strategy.
"We are pleased to welcome Ken to the Monadnock team. He brings a wealth of strategic, functional, and operational experience to his new role of providing leadership in the planning and implementation of quality-and safety-based, integrated human resources programs," commented Richard Verney, Chairman, and Chief Executive Officer.
Fox's experience includes having held senior-level positions with the United States Air National Guard, where he led various teams in human resources, critical mission readiness, pandemic response, executive-level coaching and mentorship, and deploying enterprise-wide emotional intelligence tactics. He previously worked for Sappi North America as Corporate Manager Safety & Health and Madison Paper as Manager Safety & Security, supporting the international company Myllykoski.
Monadnock Paper Mills works with the world's leading brands to craft and customize environmentally responsible performance papers for commercial printing, packaging and technical applications. To learn more, visit: www.mpm.com.
SOURCE: Monadnock Paper Mills, Inc.