Mondi Seeking Divestment of Its Paper and Packaging Operations in Russia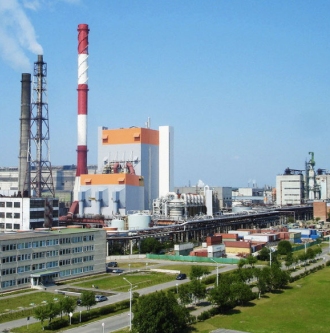 Mondi's operations in Russia include an integrated pulp, packaging paper and uncoated fine paper mill located in Syktyvkar (Komi Republic).
May 5, 2021 - Mondi announced that after having assessed all options for the Group's interests in Russia and recognizing its corporate values and stakeholder responsibilities, its Board has decided to divest the Group's Russian assets.
Mondi's most significant facility in Russia is a wholly owned paper mill located in Syktyvkar (Komi Republic). The fully integrated pulp and paper mill operates three uncoated fine paper machines, one containerboard machine and a pulp dryer, as well as a wood yard, a pulp mill, a power plant and a waste water treatment plant.
The Group also has three converting plants in Russia.
All these facilities primarily serve the domestic market.
Mondi employs about 5,300 people in these operations.
As of 31 December 2021, the net asset value of the Russian operations was EUR 687 million.
Mondi noted that it operates across more than 30 countries, generating revenues of EUR 7.7 billion and underlying EBITDA of EUR 1.5 billion in 2021. Mondi's operations in Russia represented about 12% of the Group's revenue by location of production in 2021 and, over the last three years, generated about 20% of the Group's underlying EBITDA. Mondi has operated in Russia for over 22 years.
"The divestment process for these significant assets is operationally and structurally complex and is being undertaken in an evolving political and regulatory environment," Mondi said in its first quarter 2022 financial report. "Accordingly, there can be no certainty when a transaction will be completed or as to the structure of any possible transaction.
"The Russian businesses have, to date, managed supply chain constraints. However, the situation remains fluid, with interruptions to pulp and paper production possible going forward.
"All significant capital expenditure projects in Russia have been suspended," Mondi said.
Mondi is a global leader in packaging and paper, offering innovative and sustainable packaging and paper solutions. The company is fully integrated across the packaging and paper value chain. To learn more, visit: www.mondigroup.com.
SOURCE: Mondi