Veritiv Closes Sale of Canadian Operations to Imperial Dade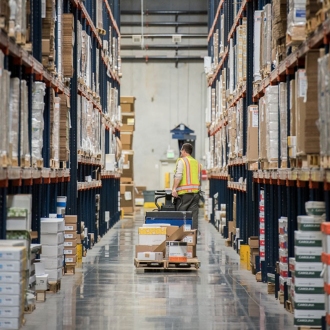 Headquartered in Toronto, Ontario, with eleven other locations in Canada, Veritiv Canada is a full-service provider of janitorial and hygiene products, print and food service packaging solutions.
May 2, 2022 - Veritiv Corporation announced today that it has completed the sale of its Veritiv Canada, Inc. business to Imperial Dade, a leading independently owned and operated distributor of foodservice packaging, facilities maintenance supplies, floor equipment, and industrial packaging in the United States and now, Canada.
Veritiv's approximately 900 employees in Canada are now employees of Imperial Dade.
"With the completion of the sale of our Canadian operations, we can further focus on our strategy to invest in higher growth, higher margin businesses and geographies, and build on our industry-leading Packaging and Facility Solutions capabilities," said Sal Abbate, Veritiv's Chief Executive Officer. "We thank our Canada employees for their hard work and dedication to Veritiv and we wish them well as part of the Imperial Dade team. We will continue working closely with Imperial Dade to execute a smooth and successful transition for customers and suppliers of our Canada business."
Veritiv Corporation (NYSE: VRTV), headquartered in Atlanta, Georgia, and a Fortune 500 company, is a full-service provider of packaging, JanSan and hygiene products, services and solutions. Additionally, Veritiv provides print and publishing products, and logistics and supply chain management solutions. To learn more, visit: www.veritivcorp.com.
SOURCE: Veritiv