Fibre Box Association Announces Officers and New or Re-Elected Board Members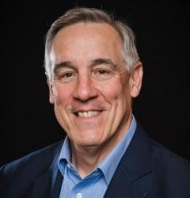 FBA has elected Doug Bosnik as its 2022-2023 chairman.
April 27, 2022 - The Fibre Box Association (FBA) announced that its Board of Directors elected Doug Bosnik, President and Chief Executive Officer of BCI, Buckeye Corrugated Inc., as the Association's 2022 - 2023 chairman during their Board of Directors Meeting held April 10, 2022, in Laguna Beach, California.
Additional officer elections include first vice chairman Bryan Hollenbach, Green Bay Packaging Inc.; second vice chairman Tim Bergwall, Greif; immediate past chairman Bob Landaal, Landaal Packaging Systems; and staff president Dennis Colley along with senior vice president Rachel Kenyon.
New or re-elected Board members approved by vote of all members include Greg Arvanigian, Arvco Container; Pete Durette, WestRock; Jack Fiterman, Liberty Diversified International; Lisa Hirsh, Accurate Box; Charles Malo, Cascades; and Kim Nelson, Royal Containers.
The Fibre Box Association (FBA) is a non-profit trade association that represents North American corrugated packaging manufacturers and strives to grow, protect and enhance the overall well-being of the industry by providing member-valued programs and services. To learn more, visit: www.fibrebox.org.
SOURCE: Fibre Box Association