Sustana Appoints Jeffrey Crawford as Vice President of Sustainability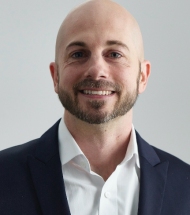 Jeffrey Crawford
Feb. 2, 2022 - Sustana has appointed Jeffrey Crawford to the position of Vice President of Sustainability. He will be responsible for driving Sustana's sustainable products, strategy, and ESG initiatives across Sustana Fiber and Rolland Papers.
Crawford brings over 13 years of experience supporting Fortune 500 companies, investors, United Nations agencies, and national governments design and implement sustainability and climate strategies, policies, and projects in Africa, Asia-Pacific, Europe, and North America to Sustana.
Crawford holds an M.A. in International Relations from the International University of Japan and a bachelor's degree in Marketing from Georgia State University. He has authored/contributed to publications and has been a technical speaker at conferences on Sustainable Development and Climate Change.
Sustana is a leading manufacturer of sustainably produced, premium recycled fiber and paper, utilizing post-consumer material to create high-quality, low carbon footprint products. To learn more, visit: www.sustanagroup.com.
SOURCE: Sustana