Ox Industries Acquires Tube and Core Producer York Industries in South Carolina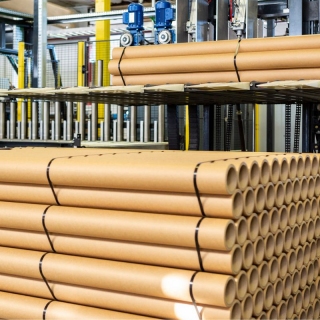 Jan. 3, 2022 - Ox Industries has acquired York, South Carolina-based York Industries, Inc. The company is a leading producer of green protective packaging and paper tubes and cores, converting over 16,000 tons of uncoated recycled paperboard.
Terms of the deal were not disclosed.
Founded in 1989, York Industries is traded under Customer Paper Tube SE and Edgeboard SE brand names and is a regional supplier servicing customers in the Southeast US.
Ox Industries' CEO, Kevin Hayward, commented, "This acquisition further expands our geographic footprint of providing niche products that vertically integrate into our mill network. We look forward to working with the York team members and expanding the service and products for our customers."
Headquartered in Hanover, Pennsylvania, Ox Industries is the largest independently owned vertically integrated producer of recycled paperboard, tubes and cores, specialty paper and protective packaging in the United States. Ox operates 4 recycled paper mills and 7 converting plants in 9 states. To learn more, visit: www.oxindustries.com.
SOURCE: Ox Industries