Valmet to Convert Newsprint Machine to Containerboard Production for Model Paper Eilenburg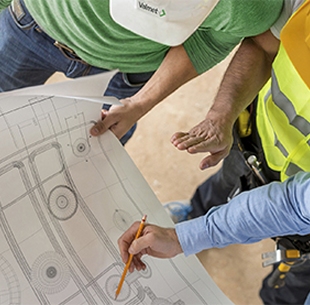 The rebuilt board machine, with a 10,050-mm-wide fabric, will produce fluting and testliner grades with a basis weight range of 70 -120 g/m
2
.
Dec. 29, 2021 - Valmet will supply Model Paper Eilenburg in Germany with an extensive paper machine grade conversion rebuild, which will convert the mill's paper machine production from newsprint grades to lightweight, recycled containerboard grades.
The project also includes a rebuild of the DIP (deinked pulp) line and OCC (Old Corrugated Container) line, updates to stock preparation and the latest generation Valmet DNA Automation System.
The value of the order will not be disclosed, but Valmet said the total value of an order of this type and delivery scope is typically around EUR 90-100 million.
The board machine, with a 10,050-mm-wide fabric, will produce fluting and testliner grades with a basis weight range of 70 -120 g/m2. The design speed of the new parts will be 2,000 m/min with a daily capacity of approximately 2,000 tonnes.
"The converted machine will focus on the production of lighter grammages and will therefore meet the customers' demands in the future," said Jürgen Lemke, COO, Paper Unit of Model Group. "The containerboard production volume of Model Group will be more than doubled after the successful conversion."
Tobias Hain, Senior Sales Manager at Valmet, noted, "This is again a very interesting project for Valmet in Europe. The technology and references we presented to Model Group were well-suited. The production line has many technical highlights: a new linear double shoe press to improve machine runnability and end-product quality, and the extremely high-capacity winder and Valmet DNA Automation system for the whole machine line will ensure that the delivery meets Model's goals."
Start-up of the rebuilt machine is scheduled for the beginning of 2024.
Valmet is a leading global developer and supplier of process technologies, automation and services for the pulp, paper and energy industries. The company's technology offering includes pulp mills, tissue, board and paper production lines, as well as power plants for bioenergy production. To learn more, visit: www.valmet.com.
SOURCE: Valmet