Sappi Europe Says Unparalleled High Energy Tariffs Force Further Price Hikes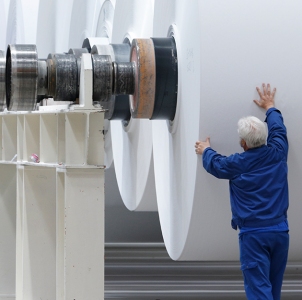 Dec. 27, 2021 - Sappi Europe has informed its customers that the ongoing challenges with unparalleled high energy tariffs will force it to address its pricing early in 2022.
In a Dec. 24 press release, Sappi said, "This continuing escalation of energy costs added to the already high increases for raw materials and transportation, presents an extraordinary challenge for Sappi and for the industry as a whole. In order to keep its entire supply chain and assets economically viable Sappi must pass on these additional costs to its customers.
"Sappi therefore announces price increases of between 10-25% dependent on the product segment to be implemented at the latest by the beginning of February 2022. This will be in addition to the increases already announced and implemented for January. In parallel, Sappi will continue to review the viability of each asset and cannot rule out production stoppages if the situation demands.
"Sappi understands that circumstances are extremely difficult and remains committed to managing its business effectively, supporting the industry and serving its customers. Furthermore, it urges the European Union, local governments and authorities to structurally address the volatile energy markets which presently endanger the future of European manufacturing," the company concluded.
Headquartered in Brussels, Belgium, Sappi Europe SA is a leading European producer of coated fine paper used in premium magazines, catalogues, books and high-end print advertising. To learn more, visit: www.sappi.com.
SOURCE: Sappi Europe