Domtar, Paper Excellence Merger Receives Canadian Competition Bureau Approval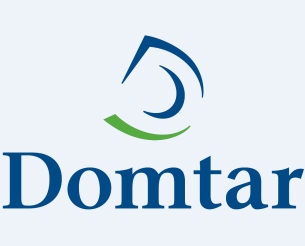 Nov. 18, 2021 - Paper Excellence B.V. and Domtar Corporation jointly announced that they have received Canadian Competition Act approval for their business combination whereby Karta Halten B.V., an affiliate of Paper Excellence, will acquire all of the issued and outstanding shares of Domtar common stock for $55.50 per share in cash pursuant to an agreement and plan of merger dated May 10, 2021.
The consent agreement filed by the Canadian Commissioner of Competition with the Competition Tribunal today fulfills the final condition to the closing of the merger. The consent agreement requires that, following the closing of the merger, Domtar's pulp mill in Kamloops, British Columbia be sold to resolve the Commissioner's concerns about the merger's implications on the purchase of wood fibre from the Thompson/Okanagan region in British Columbia.
Domtar's Kamloops mill is located in British Columbia, Canada, and operates one fiber line with the capacity to produce 408,000 air-dried metric tonnes per year of Northern Bleached Softwood Kraft (NBSK) pulp and unbleached softwood kraft pulp.
The transaction remains on course to close in the fourth quarter of this year.
About Paper Excellence
Paper Excellence, headquartered in British Columbia, is a diversified manufacturer of pulp and specialty, printing, writing, and packaging papers that owns 10 facilities in Canada producing over 3.0 million tonnes annually. To learn more, visit: www.paperexcellence.com.
Domtar is a leading provider of a wide variety of fiber-based products including communication, specialty and packaging papers, market pulp and airlaid nonwovens. With approximately 6,400 employees serving more than 50 countries around the world, Domtar is driven by a commitment to turn sustainable wood fiber into useful products that people rely on every day. Domtar's annual sales are approximately $3.7 billion, and its common stock is traded on the New York and Toronto Stock Exchanges (NYSE: UFS) (TSX: UFS). Domtar's principal executive office is in Fort Mill, South Carolina. To learn more, visit: www.domtar.com.
SOURCE: Domtar Corporation