Cepi Names Metsä Group CEO, Ilkka Hämälä, as Its New Chairman in 2022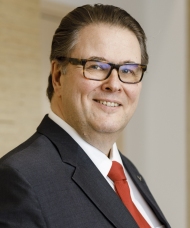 Ilkka Hämälä.
Nov. 18, 2021 - Cepi today announced that Ilkka Hämälä, President and CEO of Metsä Group, will become the new Chairman of Cepi as of January 2022. Mr. Hämälä succeeds Ignazio Capuano (Burgo Group), who has served as Cepi's chairman since January 2020.
During his tenure with Cepi, Mr. Capuano oversaw the alignment of the sector with the objectives of the EU Green Deal, now at the stage of a legislative proposal by the European Commission and the EU's main instrument in reaching the Union's climate objectives. He viewed the Green Deal as an opportunity for an industry which everyday products are meant to offer sustainable options and alternatives to more carbon-intensive goods.
Cepi said that Mr. Hämälä will be taking over in what is a challenging global economic and political environment. As the face of an industry which is often seen as a role model for its commitment to sustainability, he will continue the work of his predecessor, working hand-in-hand with EU Institutions in support of the European Green Deal, while ensuring that the industry remains competitive and that a safe regulatory environment enables the investments necessary for it to further transform, innovate and achieve its emission reductions targets, in line with the EU's climate ambitions.
Cepi is the European association representing the paper industry. Through its 18 national associations, Cepi gathers 500 companies operating 895 mills across Europe and directly employing more than 180,000 people. To learn more, visit: www.cepi.org.
SOURCE: Cepi (Confederation of European Paper Industries)