Sustana Fiber Installs New High-Capacity Shredder at Breakeyville Mill in Quebec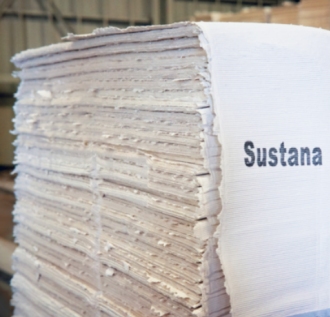 Nov. 3, 2021 - Sustana Fiber recently installed a new high-capacity shredding machine at its Breakeyville mill in Quebec, Canada, which will improve the recycling process for aseptic and gable top containers, also known as multilayer cartons, such as milk and juice cartons. The new shredder supports Sustana Fiber's commitment to realize a zero-waste future and invest in the circular economy.
According to Sustana, the multilayer carton operation is a first in Quebec, bringing sustainable fiber full circle with this innovative operation. The shredder was a major investment in circular economy to recycle more carton containers and was financially supported by Recyc-Quebec, demonstrating the importance and urgency of this initiative.
The installation of this shedder increases capacity for recycling multilayer cartons from 1,000 tons to 5,000 tons annually, thus significantly reducing the amount of valuable materials being diverted to landfills.
Sustana Fiber plans to partner with sorting centers in Quebec, which will also cut down on transportation impact, including CO2 emissions.
Sustana is a leading manufacturer of sustainably produced, premium recycled fiber and paper, utilizing post-consumer material to create high-quality, low carbon footprint products. To learn more, visit: www.sustanagroup.com.
SOURCE: Sustana