PulPac Appoints Conny Högström as Tech Center Manager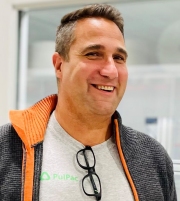 Conny Högström
Oct. 21, 2021 - PulPac has appointed Conny Högström as Manager for the company's Tech Center in Gothenburg, Sweden.
"Now was the time to broaden our team and Conny, with his solid technical background combined with experience from a leading position in production and operations management, will allow us to further capitalize on the strength of Dry Molded Fiber as we continue to innovate, commercialize and grow," said Sebastian Roos, Chief Technology Officer at PulPac.
Most recently Högström held the position of Operations Manager for Seldén Mast AB, a manufacturer of standardized and customized yacht rigs.
PulPac is based in Västra Frölunda (Gothenburg), Sweden, and provides the packaging industry with a groundbreaking manufacturing technology for low-cost, high-performance fiber-based packaging and single-use products. To learn more, visit: www.pulpac.com.
SOURCE: PulPac AB