Metsä Group Appoints Jari Voutilainen as Group's SVP, Sourcing and Logistics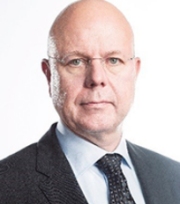 Jari Voutilainen
Sept. 29, 2021 - Metsä Group has appointed Jari Voutilainen as the Group's Senior Vice President, Sourcing and Logistics as of October 1, 2021. He reports to President and CEO Ilkka Hämälä.
Voutilainen has worked at Metsä Group since 2013. He moves to his new role from the position of Metsä Group's SVP, Corporate Affairs. Prior to that, he served as SVP, Logistics.
Jarmo Toikka, who has been responsible for Metsä Group's sourcing since 2009 and also for logistics since 2018, has been appointed SVP, Business Process Development. In his new role, he reports to Metsä Group's EVP, Strategy Sari Pajari-Sederholm.
The recruitment of Metsä Group's new SVP, Corporate Affairs has begun. During the transition period EVP, Strategy Sari Pajari-Sederholm is responsible for corporate affairs.
Metsä Group is a forerunner in sustainable bioeconomy utilising renewable wood from sustainably managed northern forests. Metsä Group focuses on wood supply and forest services, wood products, pulp, fresh fibre paperboards and tissue and greaseproof papers. To learn more, visit: www.metsagroup.com.
SOURCE: Metsä Group