Graphic Packaging Appoints Michelle M. Fitzpatrick as Its First Chief Sustainability Officer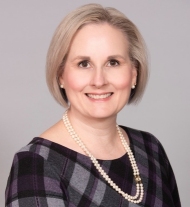 Michelle M. Fitzpatrick
Sept. 29, 2021 - Graphic Packaging Holding Company announced that Michelle M. Fitzpatrick, Ph.D., will join the company as its first Chief Sustainability Officer.
The appointment of Michelle Fitzpatrick is another step in Graphic Packaging's pursuit of Vision 2025 and reflects awareness of the critical nature of sustainable business practices to achieve those goals.
"Michelle brings a wealth of industry knowledge and environmental engineering expertise," said Michael Doss, President and CEO of Graphic Packaging. "Her experience and skillsets will further advance our risk management oversight, including strategic planning to mitigate risk from climate change impacts as well as identifying new opportunities and challenges our company can address for customers.
"Our company's long-standing commitment to sustainability practices has evolved to meet the needs of our stakeholders and our communities. Michelle will lead advancements in reporting and elevate our ESG communication platform."
Most recently, Michelle served as the Global Sustainability Leader at The Chemours Company, one of the world's leading producers of titanium dioxide and has previously held roles within the Titanium Technologies business segment and the corporate remediation function. Michelle also has a Ph.D. in environmental (civil) engineering from the University of Massachusetts, Amherst in addition to her M.S.E. in environmental engineering and B.S.E. in chemical engineering from Tulane University.
Graphic Packaging Holding Company (NYSE: GPK), headquartered in Atlanta, Georgia, is a leading provider of sustainable paper-based packaging solutions for a wide variety of products to food, beverage, foodservice, and other consumer products companies. The Company operates on a global basis, is one of the largest producers of folding cartons and paper-based foodservice products in the United States, and holds leading market positions in coated recycled paperboard, coated unbleached kraft paperboard and solid bleached sulfate paperboard. To learn more, visit: www.graphicpkg.com.
SOURCE: Graphic Packaging Holding Company