Phoenix Paper Wickliffe Appoints Mike Grimm as New President and CEO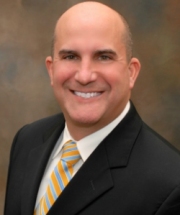 Mike Grimm
Sept. 13, 2021 - Global Win Capital Corporation (GWCC), ultimately owned by Shanying International, announced the appointment of Michael Grimm as its new President and Chief Executive Officer. Grimm assumes day-to-day leadership of the North American business unit and underlying investment in North America, which includes Phoenix Paper Wickliffe LLC.
Grimm brings more than 30 years of relevant manufacturing experience to his new role.
The announcement was approved by the board of directors of GWCC and was shared by Henry Yan, Vice President of Shanying International, who remarked that Grimm was a "standout in a long, intensive international search."
"Mike is a strong match for what we were looking for to lead the North American business unit," said Yan. "He brings direct experience in the Uncoated Freesheet market as well as a solid track record of leading manufacturing organizations through highly successful operational and commercial transformations. We welcome Mike and are excited about the extensive knowledge and experience he brings to Phoenix Paper."
Grimm brings a broad manufacturing background with him to GWCC/Phoenix. Grimm has spent much of his career in the paper industry in numerous roles starting as an entry level engineer with the Mead Corporation and most recently as Vice President of operations for DS Smith located in Atlanta, Georgia. Before joining DS Smith, Grimm served as President and CEO of American Eagle Paper Mills.
Grimm earned a bachelor's degree in Engineering at Penn State University and has also completed several executive courses from both the Harvard Business School and the Wharton School at the University of Pennsylvania.
Phoenix Paper Wickliffe, located in Wickliffe, Kentucky, produces high-quality, 100% kraft uncoated free sheet printing, writing, and converting paper with an annual production capacity of 300,000 tons. The mill also produces market pulp. To learn more, visit: www.phoenixpaper.com.
SOURCE: Phoenix Paper Wickliffe LLC