Lessebo Paper Appoints Jens Olson as New CEO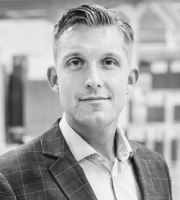 Jens Olson
Sept. 1, 2021 - Lessebo Paper is pleased to announce the appointment of Jens Olson as the new Chief Executive Officer with effect from 1 September 2021. Olson succeeds Eric Sigurdsson, who has served as CEO since 2018.
Sigurdsson will take on the new role of Mill Manager at Lessebo Paper.
Olson commented, "Under the leadership of Eric Sigurdsson, my colleagues have worked very successfully towards strategically high environmental goals — a work that today has resulted in Lessebo Paper being a world leader in the production of environmentally friendly paper to the graphical market for printing, conversion, and packaging applications.
"Our main objective now is to increase the company's market shares by communicating the message about the Swedish paper mill, producing environmentally friendly paper from locally sourced raw materials," Olson concluded.
Located in Lessebo, Sweden, Lessebo paper is a producer of environmentally friendly, uncoated graphical premium paper with the highest quality possible. To learn more, visit: lessebopaper.com.
SOURCE: Lessebo Paper AB