Kadant Awarded Order for OCC and Approach Flow System for Linping's Xiao Mill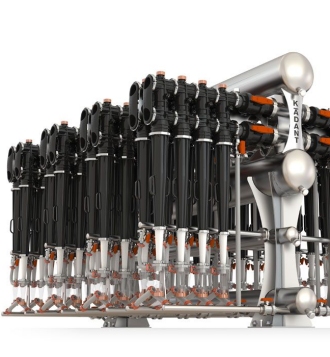 August 27, 2021 - Kadant Fiberline (China) Co. Ltd., a subsidiary of Kadant Inc., was awarded an order for an OCC stock preparation system and approach flow system from Linping Paper. The new equipment will be installed on PM7 at Linping's Xiao mill.
The new system will be used to produce high-strength medium and testliner with a basis weight from 90 to 180 gsm. The board machine has a trim width of 6.6 metres, making it the widest board machine supplied by a local machinery builder.
"This solution is a perfect match to the customer's expectations, and we are very pleased to have been selected by Linping to supply the fiber processing systems for PM7," said Scott Warner, President of Kadant Fiberline (China) Co. "As part of the Kadant Foundations™ fiber processing product line, the system features innovative technologies and equipment enabling the mill to operate with excellent stock quality and yield while generating up to a 20% reduction in fiber and energy consumption."
Startup of the new fiber processing systems is scheduled for 2022.
About Kadant Fiberline China
Kadant Fiberline (China) Co. Ltd., is a leading fiber processing and recycling equipment supplier that designs, manufactures, and services equipment used in virgin and recycled paper stock preparation and paper machine approach-flow applications.
Based in Westford, Massachusetts, Kadant Inc. is a global supplier of high-value, critical components and engineered systems used in process industries worldwide. To learn more, visit: www.kadant.com.
SOURCE: Kadant Inc.