Felix Schoeller Plans Expansion of Release Liner Manufacturing at Its Facility in Pulaski, NY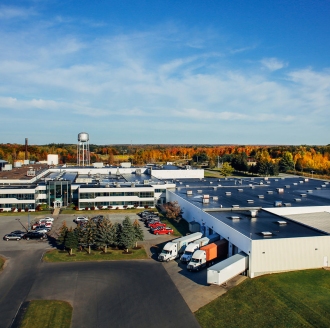 The planned investment will physically expand the Pulaski facility while adding new capabilities.
Aug. 19, 2021 - Felix Schoeller Group has announced plans to invest in a manufacturing operation for release liners at the company's Pulaski, New York facility.
The planned investment will physically expand the facility and also add new capabilities. The new operation is designed to coat both solventless and solvent based silicone systems to best meet the requirements of current and future customers.
"Building the new North American operation is a very logical step in our global Release Liner strategy," said Michael Szidat, CEO of Felix Schoeller North America. "A manufacturing presence in our key North American market will elevate us from an important supplier to a true partner for our customers. And expanding our technology to include solvent coatings will allow our customers and us to bring the Felix Schoeller performance promise to a whole new set of markets and applications."
The new operation is expected to be operational by 2023.
Based in Osnabrück, Germany, the Felix Schoeller Group produces specialty papers for photographic applications, digital printing systems, the packaging market, self-adhesive applications, as well as furniture, wood-based products and wallpaper industry. To learn more, visit: www.felix-schoeller.com.
SOURCE: Felix Schoeller