Appvion Names Katie Sell as New Product Manager for Advanced Materials & Solutions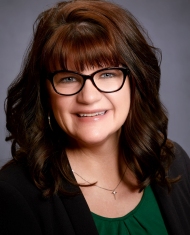 Katie Sell
Aug. 4, 2021 - Appvion Operations, Inc. announced the promotion of Katie Sell to Product Manager of the company's flagship suite of products. She will be responsible for helping to take Appvion's innovative direct thermal solutions to market and growing customer engagement.
"Katie is integral to our product's success, and we are thrilled to promote her to this key position. It is a pivotal time to help our organization optimize production and ensure customer satisfaction," said Meyer Weiss, Vice President, Advanced Materials & Solutions, Appvion.
Sell joined Appvion in 1999 as a Customer Service Representative. She spent nearly ten years in Appvion's technical service group before joining the product management team in 2014. Sell has been a key driver in optimizing Appvion's product portfolio because of her thorough understanding of direct thermal technology and product attributes.
Headquartered in Appleton, Wisconsin, Appvion develops innovative, water-based, and environmentally responsible coating solutions for a wide variety of flexible substrates, including products from an FDA-compliant facility. Appvion's primary offerings include direct thermal paper and film products and renewable, fiber-based solutions for consumer and industrial packaging. To learn more, visit: www.appvion.com.
SOURCE: Appvion Operations, Inc.