Smurfit Kappa Completes Acquisition of Folding Carton Producer Cartonbox in Mexico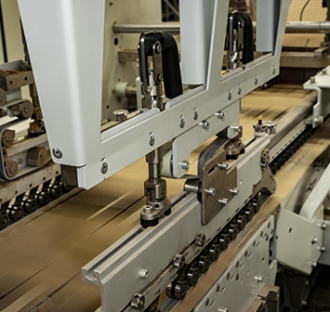 July 7, 2021 - Smurfit Kappa Group announced that it has completed the acquisition of Cartonbox, a folding carton company located in Monterrey, in the north-east of Mexico.
Terms of the deal were not disclosed.
The acquisition expands Smurfit Kappa's footprint in Mexico to four folding carton locations.
"As a global company, our objective has always been to strengthen our leadership across the globe. Our top priority is to generate value for our stakeholders, and Mexico has shown to be a key country for us to invest in," said Juan G. Castaneda, CEO of Smurfit Kappa The Americas. "I am very proud to announce that we successfully acquired Cartonbox. Not only does this increase our footprint in the country, but it also allows us to answer our customers' needs and expectations. I am certain this will help us move a step forward in becoming the leading paper-based packaging company in Mexico."
Jorge Alberto Angel, Smurfit Kappa Mexico CEO, added, "Smurfit Kappa Mexico welcomes 240 employees from Cartonbox to our family, and I could not be more pleased. Prior to the acquisition, we had three folding carton operations in Mexico, located in the Metropolitan Area of Mexico City and in Tijuana. This acquisition gives us the opportunity to directly supply our customers in the northern region of the country. I am certain that using our best-in-class operating systems, procurement arrangements, global mindset, and our design and innovation focus, we are well positioned to partner with new and current customers in the FMCG, food and beverage, bakery and office supplies sectors."
Based in Dublin, Ireland, Smurfit Kappa is a leading producer of paper-based packaging with around 45,000 employees across 33 countries. To learn more, visit: www.smurfitkappa.com.
SOURCE: Smurfit Kappa