Mondi Announces Price Increases for Uncoated Fine Paper Grades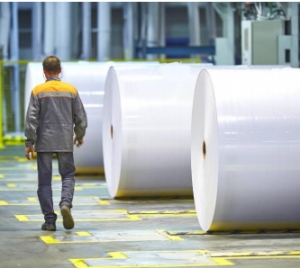 June 10, 2021 – Mondi today announced that it will implement price increases of between 8% and 15% across the majority of its uncoated fine paper grades produced in Austria and Slovakia as of July 5, 2021.
"We recognise these price adjustments come at a time where our industry emerges from a challenging period," said Johannes Klumpp, Director Marketing & Sales Uncoated Fine Paper at Mondi. "The decision reflects increased input costs and is necessary to continue offering our customers the outstanding portfolio, quality and service they rely on us for."
About Mondi Uncoated Fine Paper
Uncoated Fine Paper is a business unit of Mondi Group. In six operating sites in Austria, Slovakia, Russia, and South Africa, Mondi Uncoated Fine Paper produces pulp and environmentally sound office and professional printing papers tailored to the latest professional digital and offset print technologies. The company complies with the strictest international certification standards to support sustainable production processes through the responsible management of forest, water and air resources. All Mondi uncoated fine papers belong to the Green Range of papers that are FSC™ or PEFC™ certified, 100% recycled or bleached entirely without chlorine.
Mondi is a global leader in packaging and paper, offering innovative and sustainable packaging and paper solutions. The company is fully integrated across the packaging and paper value chain. To learn more please visit: www.mondigroup.com.
SOURCE: Mondi plc