Sappi Europe Appoints Flavio Froehli as Vice President, Marketing & Sales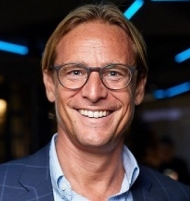 Flavio Froehli
May 21, 2021 - Sappi Europe has appointed Flavio Froehli as Vice President, Marketing & Sales, with immediate effect, for the entire Sappi Europe portfolio. He reports to Marco Eikelenboom, Chief Executive Officer, Sappi Europe.
Froehli joined Sappi as Sales Director, Graphics through the acquisition of M-real Graphics in 2008. Since then, he has been involved in several change initiatives. In his latest role as Director, Business Strategy & Development, he lead a cross-functional, cross-business team of collaborative experts accelerating Sappi's transition into growth markets by identifying, evaluating, and selecting products that are today being manufactured on originally Graphics-dedicated machines.
Froehli holds an MBA from University of Minnesota and Vienna University of Economics & Business. He is an experienced marketing and sales executive with an extensive background in the pulp, paper and packaging.
Headquartered in Brussels, Belgium, Sappi Europe SA is a leading European producer of coated fine paper used in premium magazines, catalogues, books and high-end print advertising. To learn more, visit: www.sappi.com.
SOURCE: Sappi