Verso Corporation Announces Sale of Duluth, Minnesota, Mill to ST Paper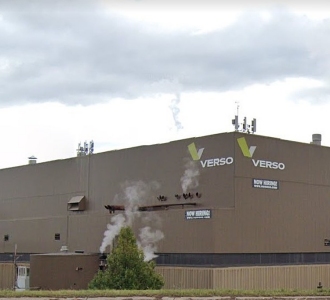 The Duluth Mill has the capacity to produce approximately 270,000 tons of paper per year. ST Paper plans to convert the mill for the production of tissue.
May 17, 2021 - Verso Corporation today announced the completion of the sale of the company's closed mill in Duluth, Minnesota, to ST Paper 1, LLC, effective May 13, 2021.
Terms of the deal were not disclosed.
"Since the idling of the Duluth Mill in July 2020, we have been working diligently to find a viable and sustainable alternative for the Duluth Mill," said President and Chief Executive Officer Randy Nebel. "We are pleased to have found a buyer who plans to operate the Duluth Mill in the future, providing local employment opportunities and serving the local business community and residents of the Duluth area."
In July of 2020, Verso indefinitely idled its paper mills in Duluth, Minnesota, and Wisconsin Rapids, Wisconsin. At that time, the company said it planned to explore viable and sustainable alternatives for both mills, including restarting if market conditions improve, marketing for sale or closing permanently.
The Duluth Mill has the capacity to produce approximately 270,000 tons of paper per year. The mill makes graphic papers used for magazines, catalogs and retail inserts and packaging recycled kraft paper used for a variety of bag, sack and converting applications.
According to an article on Duluth News Tribune's website, ST Paper LLC intends to convert the mill's production from specialty paper grades to tissue.
"While the negotiations have been long and intense, all parties have focused on reopening the mill," said Sharad Tak, founder and principal partner of ST Paper. "Our tissue-manufacturing business has been expanding for the last 15 years, continuing on that path, we hope to refurbish the existing machines in Duluth in two years' time, in addition to installing a new tissue machine now and double the production capacity, resulting in a significant increase in local jobs."
Bill Broydrick, a spokesman for ST Paper, said it will likely take about 18 months to ship and install the equipment needed for the conversion of the Duluth mill. But he said work on the plant is expected to begin very soon.
However, he stressed the importance of financial support the company expects to receive to make the $54 million project come to pass, the news article stated.
SOURCE: Verso Corporation and Duluth News Tribune