OASIS Alignment Services Announces Organizational Change for Midwest Service Center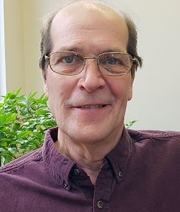 Larry Kubale
April 27, 2021 - OASIS Alignment Services announced that Larry Kubale, Midwest Regional Manager, will retire on May 5 after 16 years with the company. Justin Moker, currently Midwest Account Manager at OASIS, will step into Kubale's role at the OASIS Service Center in Greenville, Wisconsin.
Kubale joined OASIS in 2005 after more than 25 years in the paper industry where he held several maintenance and manufacturing management positions with Procter & Gamble and Wausau Paper.
"Larry's enthusiasm, experience, and willingness to go above and beyond to assist in the success of both customers and employees, will be greatly missed by the OASIS team," the company said.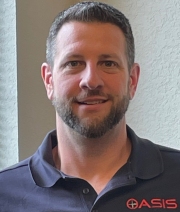 Justin Moker
Moker joined OASIS in 2018 as Midwest Account Manager and for the past 3 years has been dedicated to building strong customer relationships in the Midwest Region. As OASIS Midwest Regional Manager, Moker will be responsible for all field service management and operational aspects of the region including customer management and service, safety procedures, regional financial performance, and the supervision and development of all OASIS employees in his region.
Prior to joining OASIS, Moker spent many years in sales and product management in the paper industry, first as a Sales & Product Manager for Röchling LERIPA Papertech in Kimberly, Wisc., and then as Midwest Account Manager for JSI in Appleton, Wisc.
OASIS Alignment Services is a trusted source of precision measurement and mechanical services for over 30 years. The company's teams of experienced engineers and field service technicians are the most knowledgeable in the industry. For further information, visit: www.oasisalignment.com.
SOURCE: OASIS Alignment Services, LLC