ABB to Deliver New Drives and Control Systems to Iggesund Paperboard in Sweden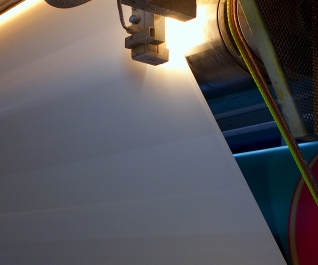 A major upgrade with ABB Ability™ System 800xA drives and quality control solutions is underway for enhanced operations at Iggesund Paperboard.
March 10, 2021 - ABB announced that it is leading a major installation of new drives, control systems and quality control solutions (QCS) for Iggesund Paperboard, a fully integrated pulp and paperboard mill in Iggesund, Sweden.
ABB will deliver a comprehensive maintenance and upgrade project in several stages during 2021, with total supplier responsibility for Iggesund's two board machines. The machines produce premium quality board for consumer and customized luxury packaging, as well as safe, durable medical packaging.
According to ABB, the strategy minimizes the impact on daily operations to the lowest possible downtime on each machine. ABB has created an evolution path to ensure that older Smart Platform system architecture is replaced by the latest Network Platform technology in the most straightforward, cost-efficient way.
A step-by-step electronics upgrade is underway on measuring frames as part of QCS on the two machines. Each frame will be equipped with the latest generation of ABB's moisture sensors, the High-Performance Infrared Transmission (HPIR-T).
Functions to enable a safer working environment for operators and other personnel, including double-channel emergency stops, a modern start warning system and safe speed monitoring of the machines, are integrated within the drive and automation solution.
To secure the future of production, ABB is supporting the modernization of 150 drive systems with the ABB Ability™ System 800xA automation and control system and frequency converters from the new ACS880 multidrive system family.
"We will now benefit from a more modern control and drives system that is dimensioned for higher speeds, increased logging possibilities, better fault diagnostics and higher safety," said Mikael Larsson, Project Manager at Iggesund Paperboard. "We are building for the future and will be able to continue to meet the high demands of our customers."
ABB is a pioneering technology leader with a comprehensive offering for digital industries with four customer-focused businesses: Electrification, Industrial Automation, Motion, and Robotics & Discrete Automation, supported by its common ABB Ability™ digital platform. To learn more, visit: wwww.abb.com.
SOURCE: ABB